BREAKING: After many awkward interactions between the presenters, the UEFA Champions League group draw got underway. The Pot 1 teams were first to be dished out including many European powerhouses such as Bayern Munchen, Barcelona and Real Madrid. But the real drama en soothed when the pot 2 teams were being allocated groups.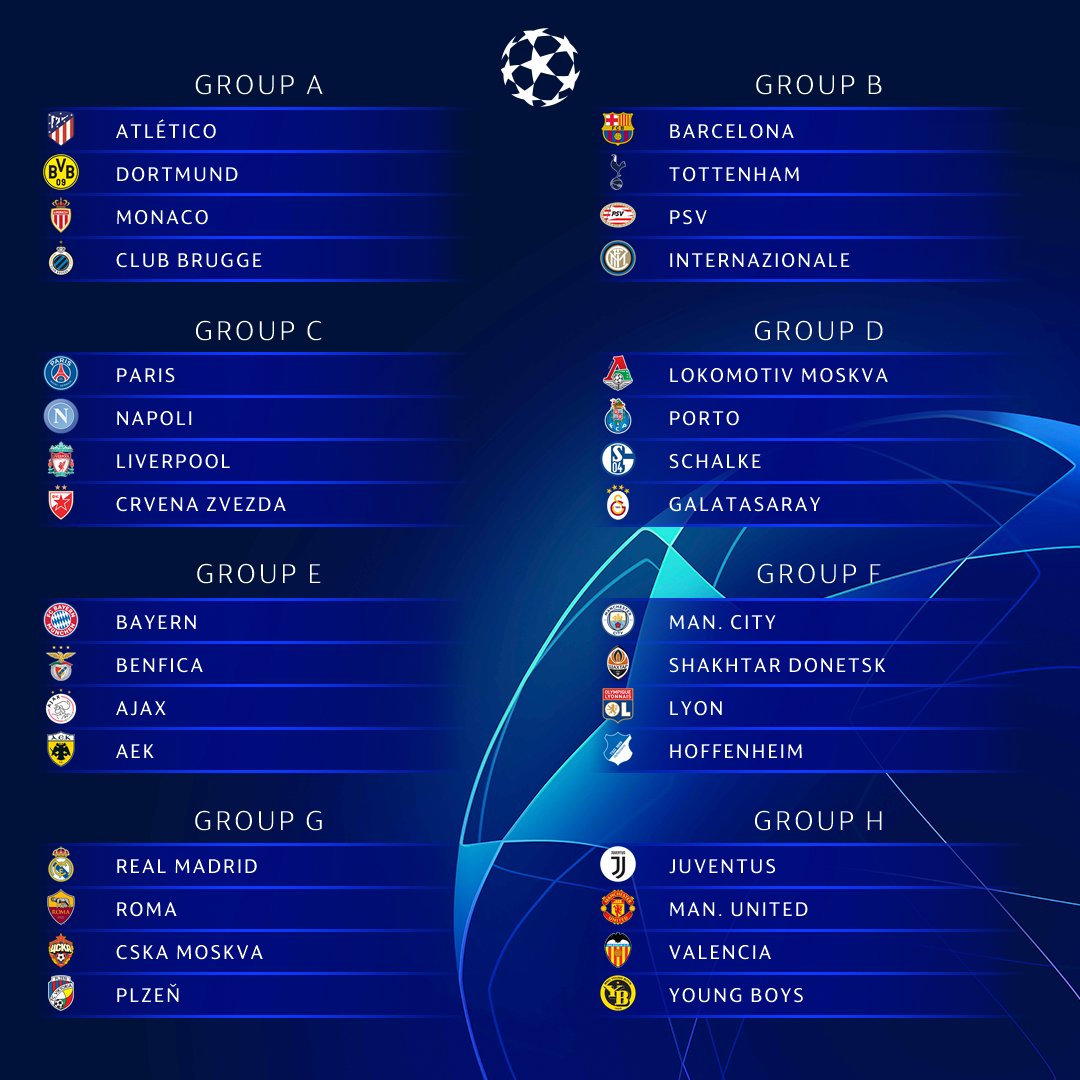 Some potentially intense and definitely exciting fixtures took form, for example the young stars of Tottenham Hotspur face off against the debate-ably best to ever do it, Lionel Messi, and  his Catalonian side Barca. In fact, this certain group (Group B) could be the infamous group of death with Spurs and Barca being joined by Inter Milan and PSV.  However, with the football world being so expensive every group can be considered to be a group of death.
Some other noticeable match-ups are Cristiano Ronaldo returning to his old home in Manchester United with his new side Juventus, PSG facing the exciting finalists Liverpool and Atletico Madrid with world cup winner Griezmann battling it out with Marco Reus and Borussia Dortmund.
Just remember this is the Champions League so every game will be an entertaining watch.